28-29.08.2021 – LabEvent Labrador Specialty – Feddet
Two intense days with four shows! More than 120 entries at each show – and with 24-27 entries in open class bitches you know in advance that it will be a difficult competition.

Still Creekwater Cherish the Moment – Momo – did really well and achieved two CCQ's this weekend. The first as 3. winner in class judged by Phillipe Lammens – and the second as 5. winner in class by judge Torunn Sørbye.

The two other shows she gained excellent – and made the first cut by judge Anna Geschwindt Hartvig. The fourth judge Matija Ficko liked a different type – and here Momo's sister Fenna (Creekwater Celebration Time) made the first cut with a nice critique.

Thank you Britta Lantz for the photos.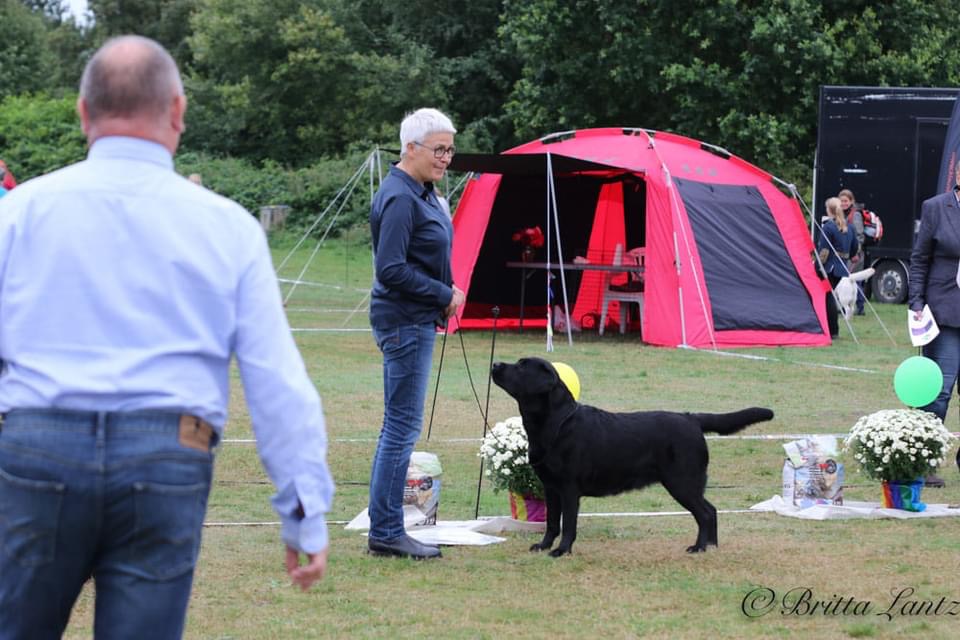 13-15. august – 3. BEST BITCH with RES CAC
3 days of showing on wonderful Bornholm – DRK's National Dog Show and DKK Internatial Dog Show. Momo was placed all three days – Friday as 3. winner in open class by judge Eva Liljenkvist Borg from Sweden, and Sunday 4. winner in open class also by a swedish judge, Hans Almgren.

Saturday was the day with our best result – 2. winner with CCQ and 3. BEST BITCH with RES. CAC. Judge was Joao Vascos Pacos from Portugal and he gave Momo following report:

"2 years and 4 months old, top quality bitch, very nice head and expression, correct neck and topline, very good shoulders and bone, nice tail set, correct coat texture, very good mover."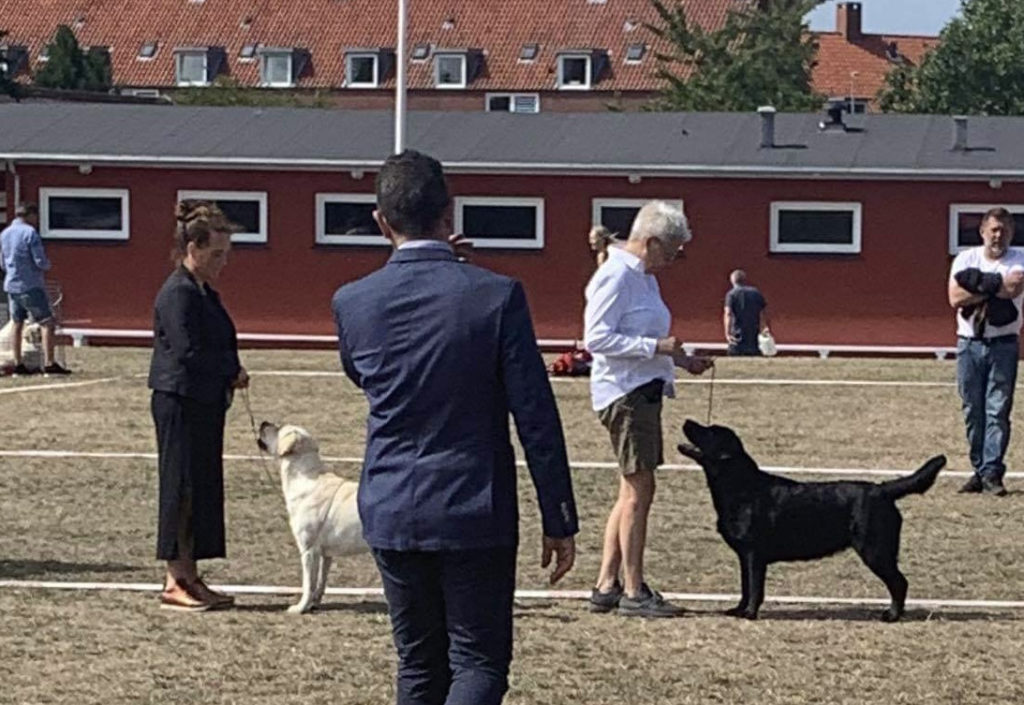 05. june 2021 – 4th BEST BITCH with CAC
We attended only one of three possible shows this weekend in Gørlev arranged by the Danish Retriever Club – Silver Cup.
In open class bitches there were nine entries. The swedish judge, Joakim Ohlson, liked Momo a lot – so she won her class with CCQ – and became 4th BEST BITCH. We were so lucky that the three bitches placed before us already were danish show champions. So the CAC was given to Momo!

Thank you Susanne Hemmingsen for the photo.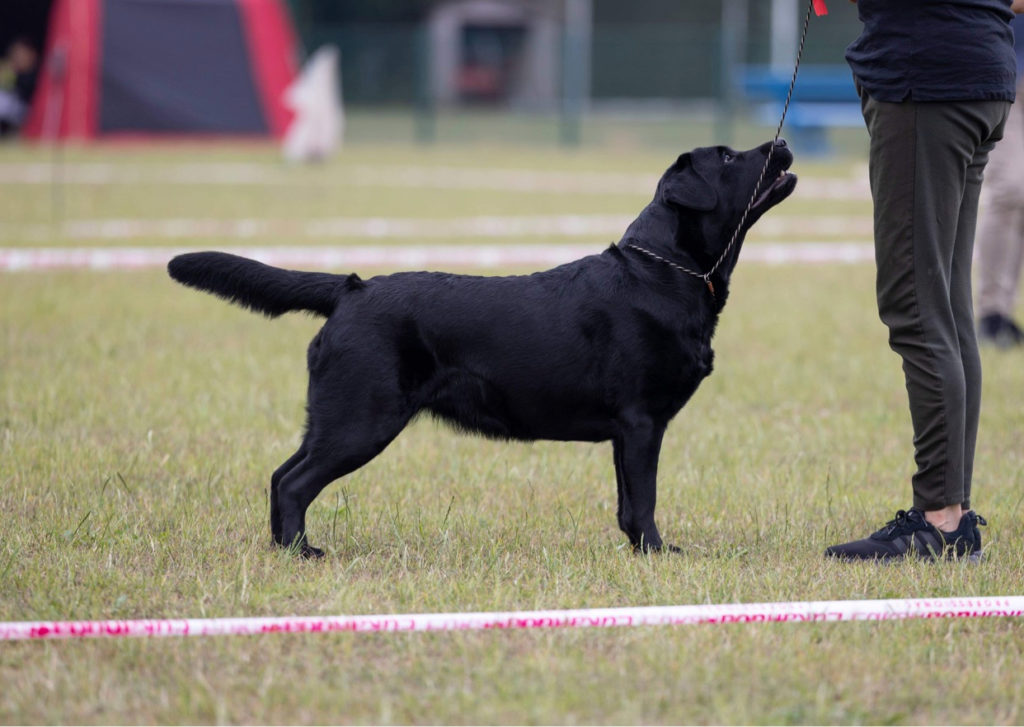 17. october 2020 – DRK National Dog Show – Sørbymagle
Momo's first and only entry in intermediate class…
1. winner with CCQ and 3. BEST BITCH. Judge was Lise Møller Frandsen.

Thank you Henriette Vabø for the photo.